15 Fraser Avenue


View of former rail spur inside the factory | Photo: Alex Willms


Project Overview


Originally built for the Expanded Metal and Fireproofing Company, 7-15 Fraser Avenue was designed by noted architect Frederick H. Herbert. The single-storey factory was completed between 1908 and 1909, with a second storey added in 1930. The concrete structure with brick infill exemplifies innovative factory architecture of the time period.


Statistics


Status: Under Construction
Type: Adaptive reuse - commerical
Location: Toronto, Canada
Area: 7,000 m2
Architect: Rolf Seifert


Interior under construction | Photos: Alex Willms


Like many other manufacturers in Toronto, the factory produced and supplied ammunition to the armed forces during the First and Second World Wars. The building subsequently became the home of Warren K. Cook Ltd., one of Canada's most successful garment manufacturers. As president of the Canadian Association of Garment Manufacturers in the 1930s, Cook was instrumental in gathering evidence against Toronto companies that benefited from sweatshop labour and was seen by many as a workers' rights trailblazer.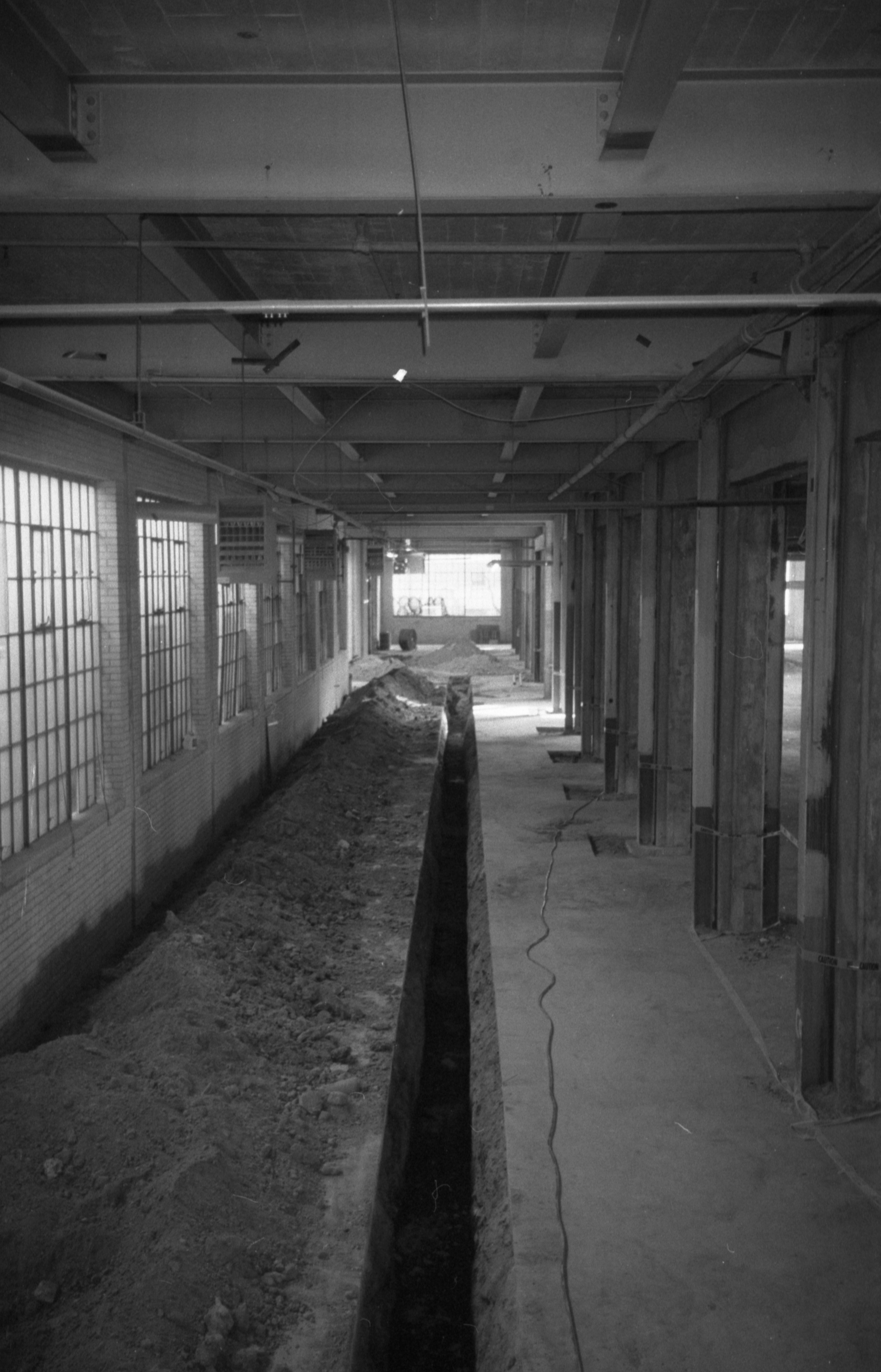 Interior under construction | Photos: Fysal Amirzada



More recently, the building has been used for a variety of purposes including film production and worm cultivation. It is now undergoing renovations to accommodate modern manufacturing.