Digitalis Apple Store


Interior view
Project Overview


The concept for this apple shop was developed around the material qualities of the products being sold. Surfaces were tested by placing Apple products on them. A harmony of contrast could be found using white stain on larch wood, the pigment itself being absorbed more by the lighter summer growth and so exaggerating the grain. This created a naturally structured, matt, almost white background for the machined metal of the laptops and notebooks.


Statistics


Status: Complete (2010)
Type: Adaptive reuse - commerical
Location: Graz, Austria
Area:
Architect: Rolf Seifert



The render was chiselled and brushed from the walls revealing the old brick beneath. The flooring was opened in search of older layers and oak herringbone flooring was found that had been covered for at least 50 years. The floor was restored but, because much of it had been damaged beyond repair, was reduced to an central insular area. The surrounding floor was coated in black polyurethane setting off the wooden floor within. The 6,5 m long table made of solid larch was designed not only to display all products but to also be used for seminars, presentations and gatherings.



Custom table for display of electronic products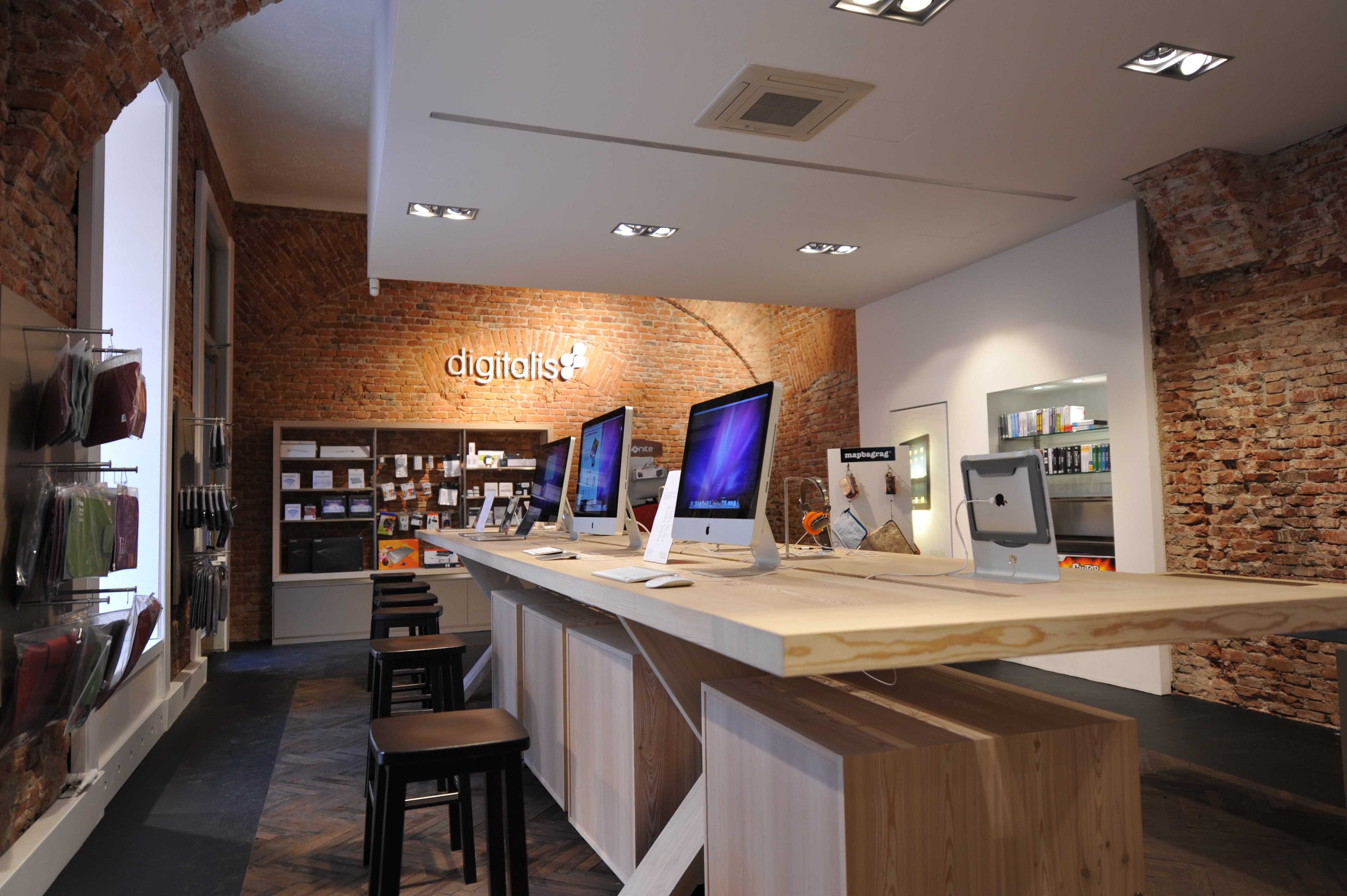 Interior view