Kastner & Oehler



Interior view
Project Overview


The large-scale refurbishment and addition to the department store, located in the heart of the historic city of Graz, was the most recent and most challenging of a series of alterations carried out at the flagship store of a large Austrian clothing and sportings goods chain.

Statistics


Timeline: 2007 - 2010
Type: Commerical
Location: Graz, Austria
Architect: Rolf Seifert



The first major stage of these developments involved the building of the underground parking facility built to accommodate 500 cars and was completed in 2003. The success of the garage led to the increased success of the inner-city location which, in turn, fueled the decision to enlarge and renovate the entire complex. An international architectural competition was staged to call for solutions to the intended roof-top expansion which would inevitably affect the roofscape of the city centre, especially visible from the adjacent large hill. The entire city core is protected by UNO convention which made the task especially controversial.



The Spanish Architects Nieto Sobejano emerged as winner of the competition for the roof-top project. Rolf Seifert's office was hired to plan the modifications to the existing building below and to work together with Nieto Sobejano.




In order to avoid closing the department store entirely, the project was divided into three sections. The first northerly section was competed in 2009. This involved enlarging the existing underground parking facility and the demolition and reconstruction of the six-storey building above. The second stage of the project involved the southern portion of the main complex in which much of the existing load-bearing construction remained but was adapted to suit the new grid of columns above. This stage of construction was completed by the end of 2010. The third and final stage of construction is to include the roof construction which is scheduled for completion in 2012.

The original department store, built in 1913 and designed by Fellner und Helmer Architects, was organized around an impressive central glass covered and richly ornamented court. This was destroyed in 1970 when escalators were added and the remaining floor openings closed to increase sales area. The entire construction that had been later added was now removed, restoring the floor openings to their original dimensions. Although it had been intended to only somewhat enlarge the floor openings by adding a new steel construction, the owner, upon seeing the newly established void, could be convinced that the entire court should be rebuilt as faithfully as possible. This involved reconstructing the ornament on the columns and arches, and reviving the original character of the space.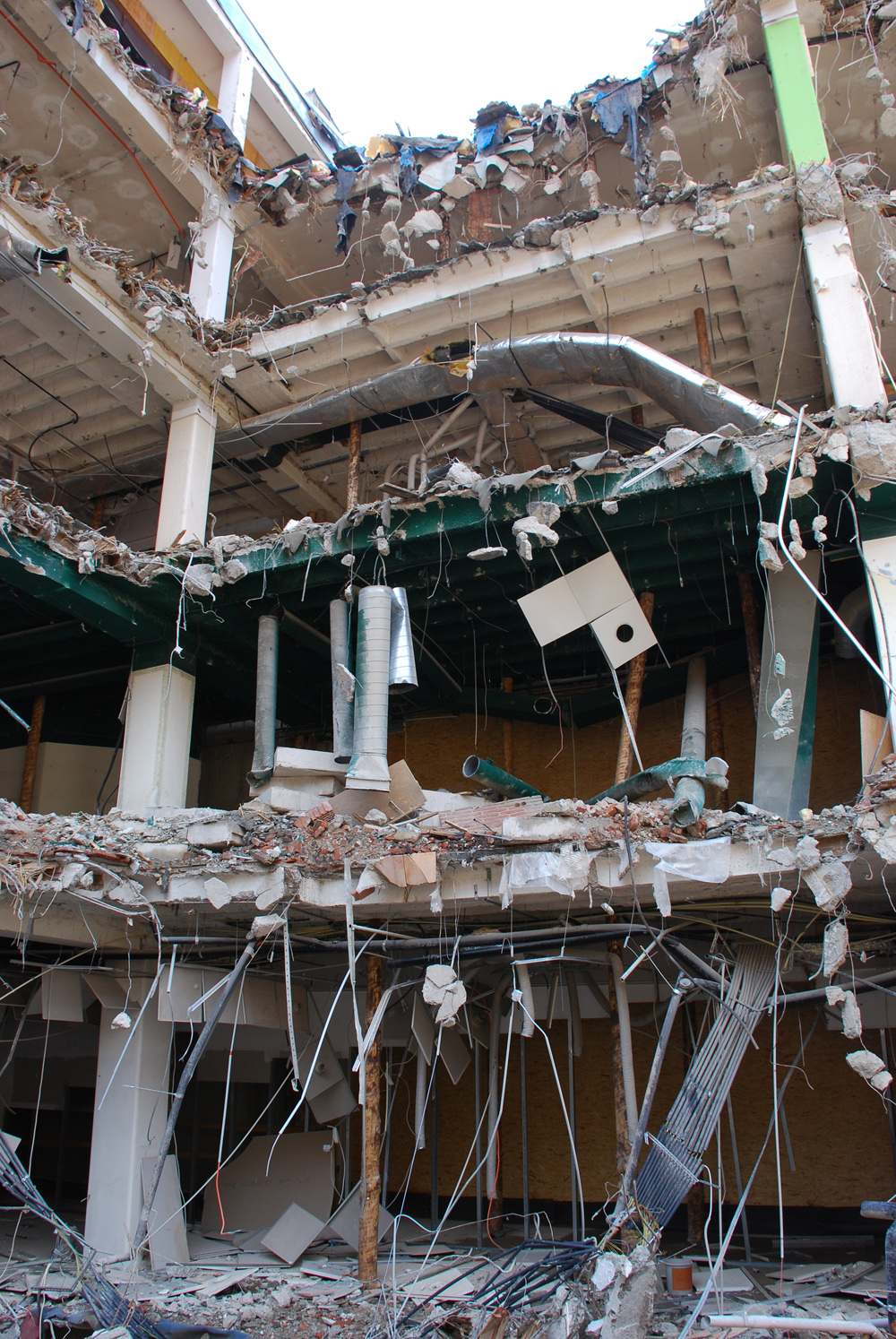 Because the shopping complex, in its new form, was designed with an additional escalator court, it was important to give the original court a distinctive character as the historic centre of the building. The shopping areas were organized along circulation loops that wrap around both the new and the old court, making it important that the two be clearly discernible.