Lennkh House


Exterior view (under construction)


Project Overview


This single-family house is perched on the edge of a slope to optimize use of the flat portion of the site. This also allows for views in all directions from the main level.

The basemenet-level guest area accesses a covered exterior space, while the master bedroom in the upper level opens onto a roof terrace.

The house uses an innovative cross-laminated timber construction method in which the flat portion of the roof is hung from beams above.

Statistics


Status: Complete (2012)
Type: Residential
Location: Hart-Purgstall, Austria
Architect: Rolf Seifert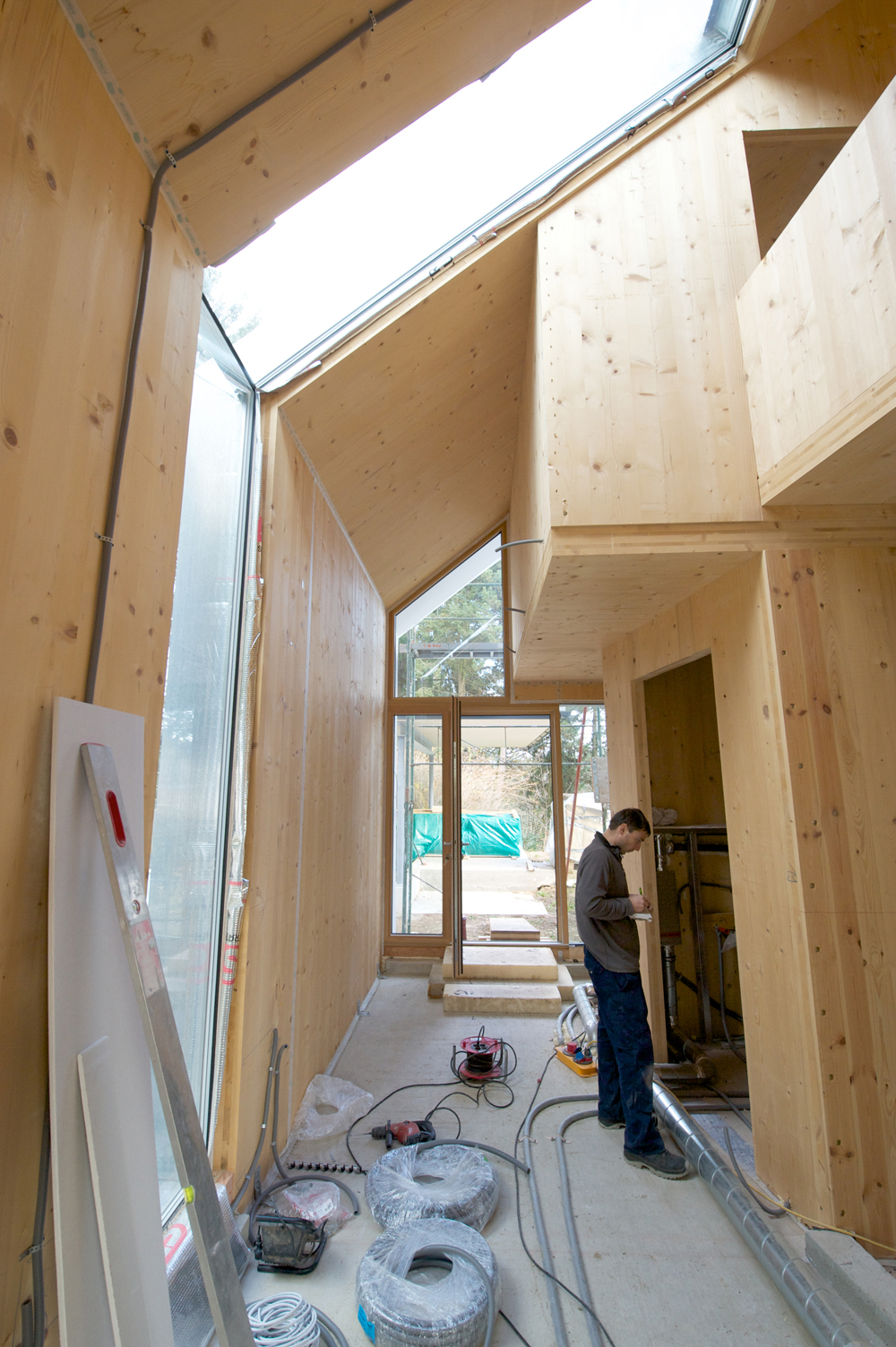 The render was chiselled and brushed from the walls revealing the old brick beneath. The flooring was opened in search of older layers and oak herringbone flooring was found that had been covered for at least 50 years. The floor was restored but, because much of it had been damaged beyond repair, was reduced to an central insular area. The surrounding floor was coated in black polyurethane setting off the wooden floor within. The 6,5 m long table made of solid larch was designed not only to display all products but to also be used for seminars, presentations and gatherings.